Welcome to Renee Clauselle Wellness
At Renee Clauselle Wellness, we recognize that you have a choice when it comes to your psychologist. This website contains information about our doctor, services, hours, and more. The more you know, the more comfortable we hope you will be.
We believe our website is the best way for you to stay connected and get the highest quality of care possible. Some of the services we offer are Brain Training, Parent Coaching, Children's Therapy, Concierge Counseling, and Neurofeedback.
We welcome you to our website and look forward to helping you preserve a lifetime of good health.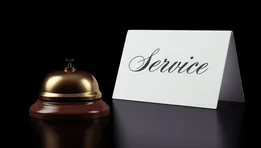 Imagine, for a moment, a life that includes balance, vitality, productivity and joy; more fulfilling and intimate relationships; improved communication skills; and the ability to make decisions easily and to feel better about the results. Dr. Clauselle can help you or your loved one move beyond negative emotions, neutralizing them to bring forth a new sense of hope and trust.
Contact Us Today to Take the First Step to a More Fulfilling Life