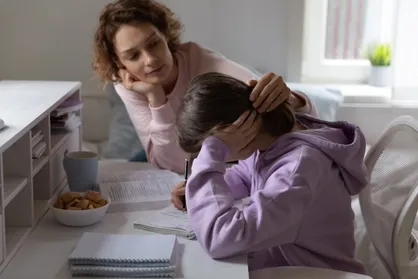 When you notice that your child is struggling, it can be difficult to figure out how you may be able to help them. While you may want to be able to help them deal with everything yourself, that may not always be an option. Having a therapist for your child can help give your child the tools that they need to handle their emotions and have a healthy outlet to deal with issues they may be struggling with. A children's therapist can also help with developmental issues and can make sure that your child is developing the emotional skills that they need in life.
Seeing a Children's Therapist In Franklin Square,NY
It may not always be obvious when your child is struggling, which is why you should give your child the option of therapy before it feels like their issues have progressed fairly far. Having a therapist can give your child the skills that they need to process their emotions and understand why they may be feeling a certain way.
There are also traumatic events that may occur in your child's life that they may want to see a therapist for. This can include death, divorce, and bullying. These events can cause stress, which in turn can affect your child's well-being and make it difficult for them to enjoy their daily lives. Having a therapist for these moments can help your child process what they may be going through and can help ease some of the stress that they may be dealing with.
Children aren't always able to process emotions the same way that adults do and might not know exactly how they want to express their emotions. Without the proper tools and understanding, it may lead to your child acting out and causing disturbances. Having a therapist can help them understand how to communicate and can give them access to how they might be feeling.
Contact Your Doctor Today!
It's important to take every step you can to make sure your child is not only physically healthy but emotionally healthy. Contact Dr. Renee Clauselle at Renee Clauselle Wellness in Franklin Square, NY, at (516) 900-7589 to learn about seeing a children's therapist.