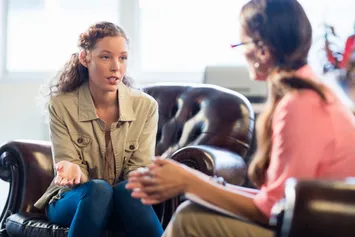 There are different types of practices when it comes to therapy and there are different methods that focus on different subjects. Concierge counseling focuses on patients and being more accessible to the clients that a therapist had. This form of therapy helps you benefit from a fully transparent process and can help you focus on the issues that you might be dealing with, giving you a more direct approach to therapy and your well-being.
The Concierge Counseling Approach In Franklin Square, NY
When you see a therapist that has many different patients, it can be overwhelming to be able to schedule appointments as you may need them, and you might find yourself compromising your mental health in order to fit the schedule that can be offered to you. With concierge counseling, your therapist usually has a smaller client list and is able to focus on each person individually. This helps give you the treatment that you need and helps shine a light on people and not the business as a whole.
Concierge counseling can offer you a more intimate setting and relationship with your therapist. This gives you a more personalized approach because your therapist will be able to create plans and sessions that are specially crafted for you and your specific needs. This can help you feel more comfortable in a therapy setting and can help you find the treatment you need for whatever issues you may be facing in your life. With concierge counseling, you'll be able to improve your overall mental health and find the help you've been needing.
Contact Your Counselor Today!
Take advantage of the intimate settings provided and find out how concierge counseling may be able to benefit you. Contact Dr. Renee Clauselle at Renee Clauselle Wellness in Franklin Square, NY, at (516) 900-7589 to learn more and to schedule your appointment today!